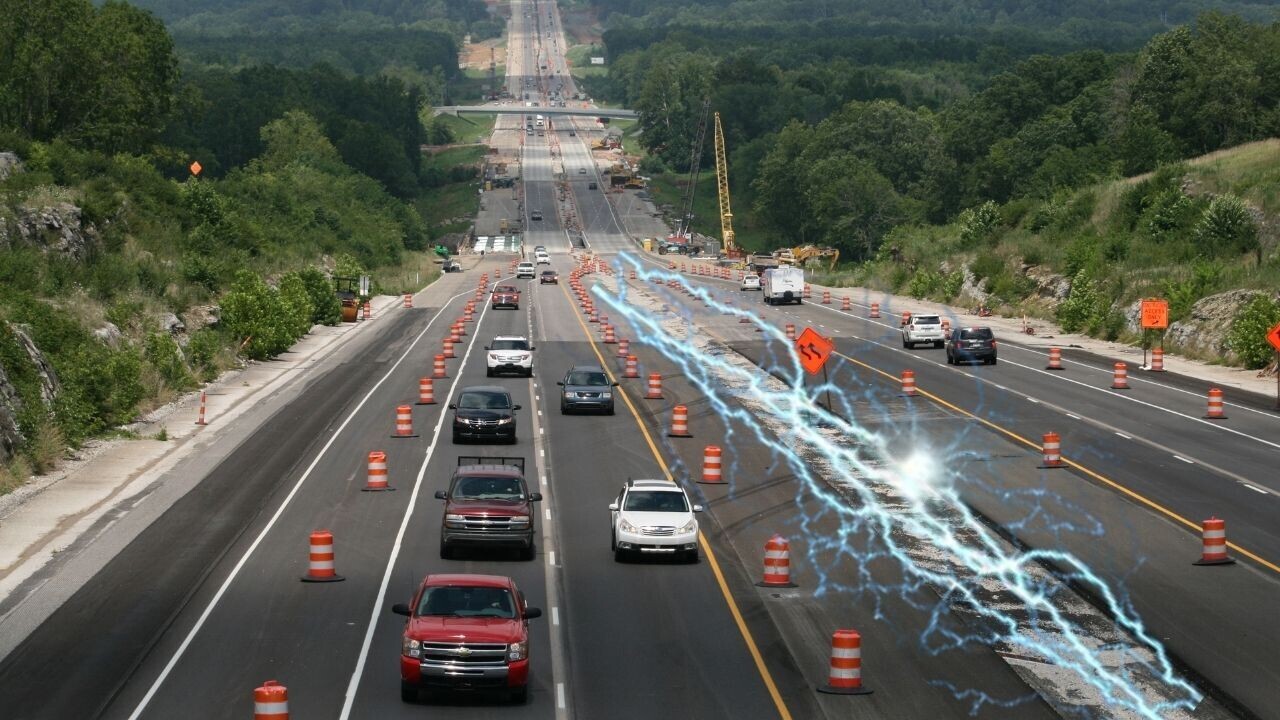 Story by
Ioanna is a writer at SHIFT. She likes the transition from old to modern, and she's all about shifting perspectives. Ioanna is a writer at SHIFT. She likes the transition from old to modern, and she's all about shifting perspectives.
As we're moving towards an EV-dominated future, efforts to introduce wireless on-road charging systems are increasing.
Now, Germany's famous Autobahn will welcome its own wireless charging system — although it won't be available to individual EV drivers. Instead, it will power a public bus transporting passengers to the city of Balingen.
The technology will be provided by Israeli wireless charging company Electreon, which will collaborate with German EnBW — an EV charging infrastructure provider — for the realization of the project.
Electreon will deploy 1km of Electric Road System (ERS) along a stretch of the Autobahn, providing dynamic wireless charging while the bus is in motion. This will be accompanied by two static charging stations placed at stops along the bus route.
The project consists of two phases: firstly, the deployment of a 400-meter-long route with two static charging stations. Secondly, the expansion of the electric road by another 600 meters.
Notably, this endeavor follows a successful pilot of the two companies in the Germany city of Karlsruhe. An electrified road was installed at the EnBW training center, powering a local public bus at peak hours.
"We have already shown in our joint Karlsruhe project with EnBW how effective, safe, and easy to deploy wireless dynamic charging is. We hope this is the start of many more projects on public and private roads in Germany," Dr. Andreas Wendt, CEO of Electreon Germany, said in the press release.
The Israeli company has run wireless on-road charging projects in Italy and Sweden as well.
But although Electreon and several US-based companies are testing the tech, only a few European companies are active in the field. These include Italian Enermove, German-based Magment, and Swedish Elonroad.
Wireless on-road charging could play a pivotal role in eliminating range anxiety and the inconvenience of long charging times at stations. This, in turn, will facilitate the transition to electric vehicles.
On the downside, it requires a tremendous change (and investment) in infrastructure, which, by the time it is realized, might turn out to be obsolete as a result of technological advancements in conventional charging stations. Perhaps, the European industry is taking a wait-and-see approach before shelling out all that cash.