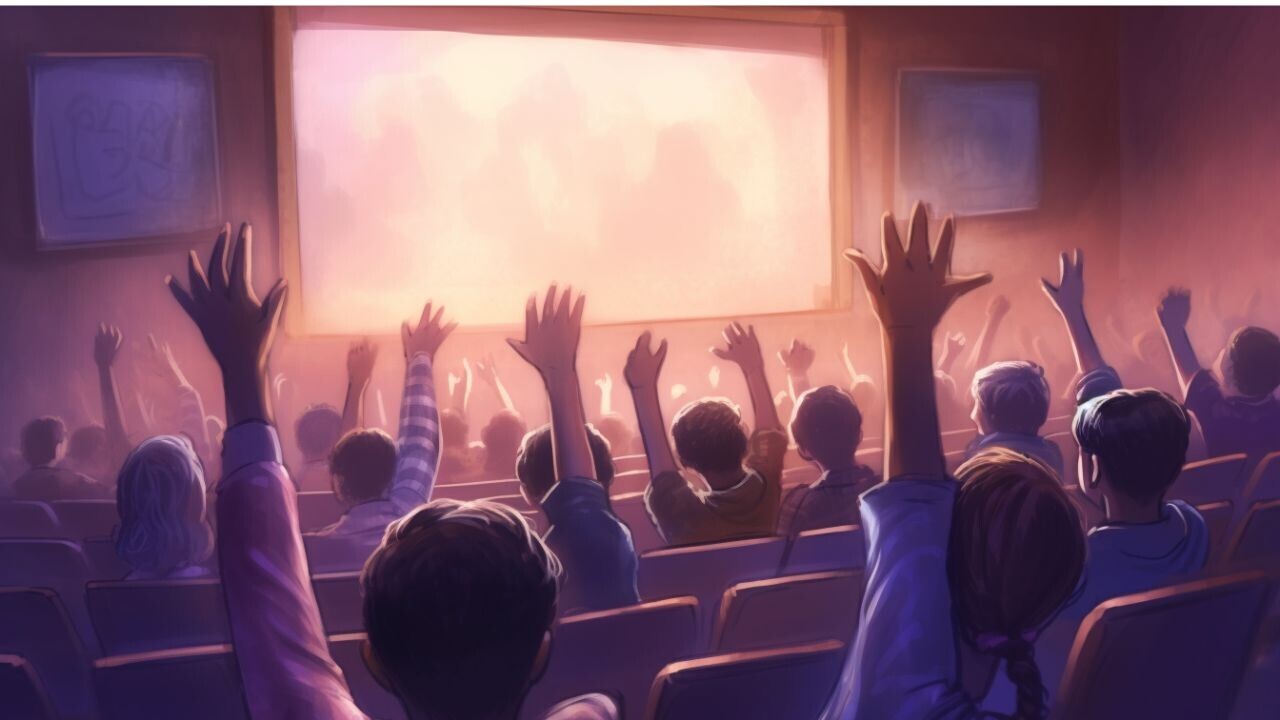 Story by
Elaine Burke is an award-winning journalist, editor and broadcaster covering science, technology and media. She previously served as editor Elaine Burke is an award-winning journalist, editor and broadcaster covering science, technology and media. She previously served as editor of Silicon Republic and is currently the host of For Tech's Sake, a co-production of The HeadStuff Podcast Network and Silicon Republic.
Whether or not AI lives up to the hype surrounding it will largely depend on good prompt engineering.
Prompt engineering is the key to unlocking useful — and usable — outputs from generative AI, such as ChatGPT or its image-making counterpart DALL-E.
These AI tools use natural language processing so they can take a user's typed inputs and turn them into their desired outputs. However, as many who have tried and tested can confirm, crafting inputs that are comprehensive and detailed enough to instruct the AI to nail the brief is a process that takes time to master.
Think of it as asking a coworker to write you a biography of themselves. If you don't give them a word count, style guide, or suggested tone of voice, you can't expect their work to meet those requirements. It's the same with assistive AI. If the prompt — the text you input into the interface — is unclear and leaves too much room for interpretation, you will need to iterate until you get the exact recipe that delivers the goods.
As with all skills, prompt engineering takes practice. And, seeing how quickly this technology has come into mainstream use, experts are few and far between. But one AI company is offering free training right now.
A short course in prompt engineering has been developed in partnership with OpenAI and is available via the DeepLearning.AI website. It's delivered by OpenAI's Isa Fulford alongside none other than Andrew Ng, a noted computer scientist who worked on AI at Google and Baidu before he founded DeepLearning.AI.
In just one hour, Ng and Fulford outline best practices in prompt engineering and give participants hands-on practice with the OpenAI API. The introductory course is aimed at developers but no previous experience with AI is required, just a basic understanding of Python. And for developers who have already started tinkering with large language models, the course will leave you with the instructions you need to build a chatbot of your own.
The course is currently free, but this will be for a limited period only. So now is a good time to grasp this opportunity and learn what makes this tech tool tick.
Some developers may be reluctant to engage with generative AI systems and see them as a threat to their employment. But what's evident from the outputs so far is that AI needs diligent human oversight to be trusted, and those who can work alongside this technology will be our best guides for its responsible use.
As with any digital transformation, upskilling will be key to the effective roll-out of assistive AI technologies, and those already trained in their use will be in high demand.
These tools are still being refined for use across many sectors and workplaces, and it's not yet known how widespread the applications will be.
AI is still an emerging technology in many respects, so you're not likely to see a job specification that demands years of prompt engineering experience. But those keeping their skills up to date show a commitment to professional development that is appealing to potential employers. And if a company's broader strategy has AI in its sights, they'll want to bring those with the know-how on that journey.
Check out these roles available now at companies with AI on their roadmap.
Microsoft
Microsoft has been one of OpenAI's biggest backers since its early days, investing billions in its AI development.
In Dublin, Microsoft is looking for a full stack software engineer for its Word and Editor team, which is using techniques such as machine learning (ML) and artificial intelligence to support content generation within its 365 software suite, including Word, Outlook, and Teams.
Accenture
International consultancy Accenture is setting its stall out to be the go-to agency other businesses can turn to to find out how to best apply advanced technologies like AI. It's currently seeking technology strategy consultants who can help develop applications that take into account disruptive trends and put them to work "competently and carefully" in Munich and Dusseldorf.
In Dublin, Accenture is seeking a research engineer for its BioInnovation team, which is exploring applications of AI in healthcare and life sciences. This hands-on role will involve designing and implementing AI research prototypes and requires someone with the skills and capacity to take responsibility for the entire technology stack.
Apple
Apple is an early pioneer in assistive AI through its personal assistant in our pockets, Siri. It's currently seeking a fluent Danish speaker to join its AI and ML team.
The job involves listening to and transcribing audio files to evaluate Siri's response and language usage, demonstrating the value of human oversight in improving assistive technologies. The role can be based in either Barcelona or Cork, and comes with a full relocation package for the right candidate.
Get the TNW newsletter
Get the most important tech news in your inbox each week.
Also tagged with