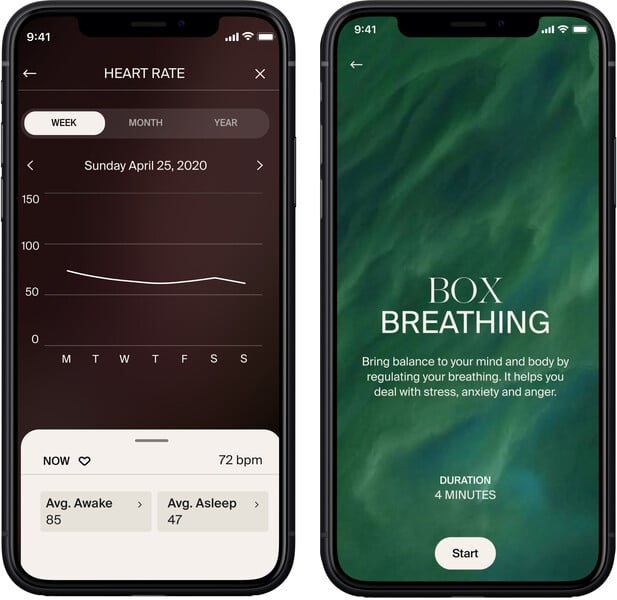 January 4, 2022• byDarik Chandler
The world's first 'Awareable', NOWATCH is designed as a screenless wearable for the wrist and helps predict stress by following cortisol levels and in so doing can predict a user's cognitive zone one hour in advance. In addition, it helps you to improve sleep, and restore balance. The prediction gives the user time
to change their behavior and reduce stress.

NOWATCH senses stress levels in real time using EDA also known as skin conductance, with algorithms developed by Philips, which is superior to the heart rate measures used by other well-known wearables. The NOWATCH connects with an intuitive app developed by the company and is available for iOS and Android.

NOWATCH will attend CES January 5-8th as one of 70 companies chosen in an initiative by the Dutch government to support innovation of startups and scale-ups. At CES, they are located in the Netherlands Tech Square (61928 Sands Eureka Park) and are part of the Netherlands' exhibit of "Tech Solutions for a Responsible Future."

"Because of the COVID surge we have been concerned about going to a large convention like CES, but now, more than ever, is the time to introduce our product to the world. Our goal is simple: to give people the time to act before stress becomes too crippling to handle, especially in this time of heightened anxiety," said CEO Hylke Muntinga.
NOWATCH resets your relationship with technology so that it works for you subtly, securely and with complete privacy. The wearable is designed with interchangeable disks (labradorite, amethyst, white agate, lapis lazuli, tiger's eye, malachite and falcon's eye), which have been ethically sourced in India.
NOWATCH supports its stone crafts team with best practices and optimum working conditions. "In November 2021 we had a successful product EXPO at the Music Academy of the West in Santa Barbara, CA. We are excited about introducing the NOWATCH Living Lab, our research and development program that seeks to understand flow states, focus, awareness and the influence of stress, sleep and balance for elite musicians, athletes and other performers. Researching our new technology and elevating the human experience is central to our mission," said Tim Manschot, President of NOWATCH.

NOWATCH pre-sales open on the 1st of February starting at $599 or at $299 with a monthly membership.
Shipping starts in the Spring of 2022.
(Visited 10 times, 10 visits today)
Last modified: January 4, 2022
Tom is the Editorial Director at TheCESBible.com