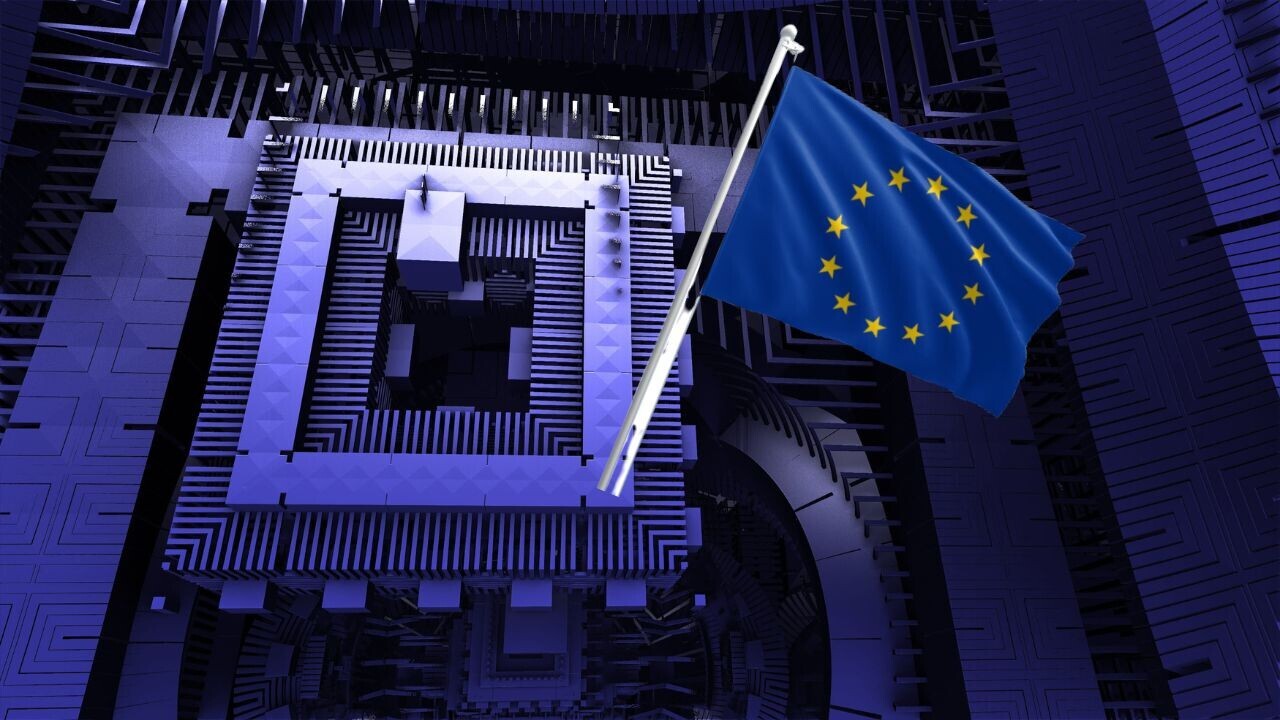 Story by
Senior reporter
Thomas is a senior reporter at TNW. He covers European tech, with a focus on deeptech, startups, and government policy. Thomas is a senior reporter at TNW. He covers European tech, with a focus on deeptech, startups, and government policy.
This article features an interview with Joe Fitzsimons, the CEO and founder of Horizon Quantum Computing. At TNW Conference on June 16, Fitzsimons will be speaking at a session titled, "Is quantum computing the future of finance?" If you want to experience the event (and say hi to our editorial team!), we've got something special for our loyal readers. Use the promo code READ-TNW-25 and get a 25% discount on your business pass for TNW Conference. See you in Amsterdam!
Quantum computing is fiendishly complicated to commercialise. Despite claims that it will save the planet and cure cancer, real-world applications are yet to emerge from the hype.
For startups, this offers both promise and peril. Ominously, any practical use cases may not emerge for years — if at all. But when they do emerge, the potential applications and revenues are unimaginable — and untapped.
With untold riches beckoning, budding leaders in the sector are prepared to play the long game.
"With quantum computing, there's not a real-world advantage today," Joe Fitzsimons, CEO and founder of Horizon Quantum Computing tells TNW.
"It's a milestone that's coming — and hopefully, quite soon — but we still haven't reached that point. For everyone in the space, it's still about pushing technological progress as much as possible."
Fitzsimons has been pushing this progress for his entire career. After baby steps into the quantum realm at Oxford University, Fitzsimons moved to Singapore for a stint in quantum research, before pivoting from academia to industry.
In 2018, Fitzsimons founded Horizon. The startup is currently developing a system that automatically constructs quantum algorithms from classical code.
In November, the company announced a major step in its mission to become a quantum computer powerhouse: its first  European hub — and first office outside Singapore — will soon open in Dublin.
The expansion aims to tap the impressive talent and prospective customer base in Europe —one of the world's major markets for quantum computing.
Fitzsimons had numerous reasons for picking Europe — and Dublin — as the first stop on Horizon's global expansion. They include a propitious tech ecosystem, the ease of doing business, and supportive legal structures. But perhaps the biggest pull is the potential to plug the quantum talent gap.
It's a major constraint on the sector. According to research by McKinsey, there's only one qualified quantum candidate available for every three quantum job openings. By 2025, the consulting firm predicts that less than 50% of quantum computing jobs may be filled.
Ireland offers a unique solution to this problem. An enticing tax regime has attracted many of Silicon Valley's biggest names to make the emerald isle their European home. Adding their influx to a young population that's among the world's most-educated and a pioneering quantum programme at Trinity College Dublin has produced a deep pool of engineering talent.
"You can hire from both the UK and the EU.
Since Brexit, Dublin's pipeline has only become more alluring. Ireland is now the biggest English-speaking country in the EU — and retains an incomparable connection to the UK.
"You have the advantage of being able to hire both from the UK and from the EU, visa-free," says Fitzsimons. "And that's really a big advantage, because quantum computing talent is spread out globally."
In Europe, that talent has spread across a flourishing array of quantum computing leaders. They encompass quantum internet experiments at TU Delft in the Netherlands; ion-trapping at Austria's AQT; control systems at Zurich Instruments; quantum algorithms at the UK's Phasecraft; dilution refrigerators at BlueFors in Helsinki; and quantum processing units at Finland's IQM Quantum Computers.
It's a formidable range of pioneers, but they still have immense barriers to hurdle.
Across the globe, quantum computing startups face a range of challenges, from crippling computation errors to eye-watering costs. In Europe, some further obstacles have been thrown into the path to profitability
One of the problems is ubiquitous across tech articles: access to late-stage capital. While Europe is renowned for scientific research, it lacks the growth funding to develop global tech leaders.
In quantum computing, the fundraising problem has an extra dimension: investors need to be unusually patient. In time, their rewards could be incredible. Analysts expect the quantum advantage to extend across all aspects of society — but it won't get there overnight.
"It takes a lot of work, so you need patient capital," says Fitzsimons.
Regrettably, funding isn't Europe's only shortcoming. A recent report by Boston Consulting Group (BCG) highlighted three further issues: national siloes, a dearth of tech titans to consolidate the sector, and struggles turning academic talent into quantum professionals.
To mitigate these issues, BCG advises the EU to foster a private sector that can scale, create business-oriented quantum talent, and interconnect all of the bloc's quantum computing efforts.
It's a daunting entreaty to EU leaders. In the infamously weird world of quantum computing, the impacts of investments are hard to predict. Nonetheless, Fitzsimons is confident that they'll pay off.
"Essentially, you're talking about what could be computing all over again — and the upside of that is tremendous."
Joe Fitzsimons is one of many tech luminaries speaking at TNW Conference on June 15-16. Use the promo code READ-TNW-25 and get a 25% discount on your business pass for TNW Conference. 
Get the TNW newsletter
Get the most important tech news in your inbox each week.
Also tagged with